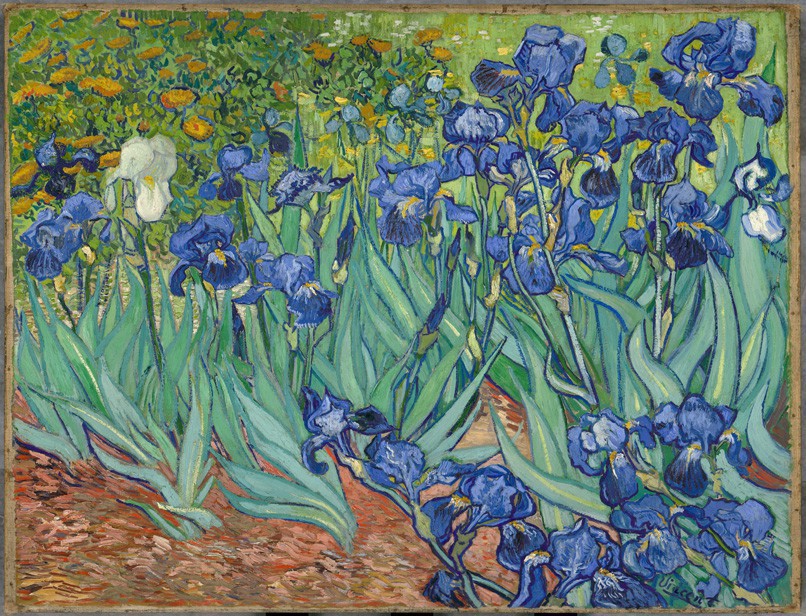 Irises
Canvas on a stretcher , photopolymer paint.
3D reproduction of the painting of Vincent Van Gogh's "Irises" from the collection of the Getty Museum in Los Angeles . Scale -100%

"Irises" was written by the artist when he lived in St. Paul hospital near Saint -Remy-de -Provence , a year before his death. He called the painting "the lightning conductor for my illness" , because he felt that he could control his illness, continued to write . The picture shows the influence of Japanese prints , as well as in other works by Van Gogh. This similarity is in the accentuation of the contours of objects, unusual angles, availability of detailed worked out areas and filled with a solid color that does not match reality, at the same time.